Reastaurant Royal would be found just against the reception. There are 60 seats in the restaurant - in the hall and on the terrace.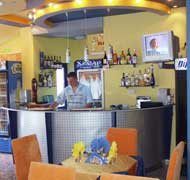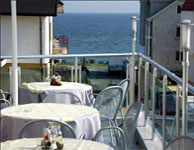 During your stay in the hotel you will enjoy the beautiful view to teh sea - the sunrise and sunset. While beign inside you would find the comfart of the soft light of the cozy restaurant.
... summer sea dreams...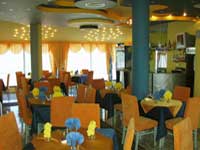 We meet our gusts with smile and they have always been please to come back again. Excellent service and delicious meals in the restaurant, clear and comfortable rooms.

Nessebar - hotel Royal

Контакти

НЕСЕБЪР,
ул."Несебър"
тел. 0888 328 840,
тел. 0888 328 841

E-mail:
royal _hotel@abv.bg